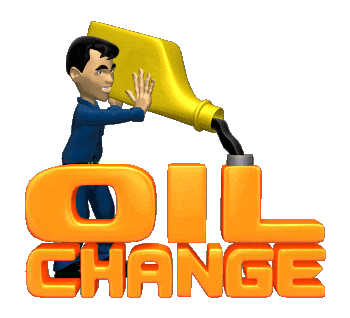 Weathers Motors Oil Change - Media PA - "Best oil change value" near me

 CLICK Here: Schedule an OIL Change
Automotive and Truck Oil Change
- Change your oil - SAVE at Weathers Motors $$$$$
It's been said countless times that oil is the lifeblood of an engine. In addition to its primary task as a lubricant (a difficult enough job by itself), the oil also serves to maintain the proper operating temperature for components that cannot be serviced by the primary cooling system, and engine oil is expected to carry away wear particles and neutralize the harmful chemical by-products from combustion gases that escape into the crankcase. Ignore your engine's oil, and you'll soon be facing a variety of expensive failures.
What's more, engine oil is now being used for a variety of actuation duties, such as controlling diesel fuel injectors, adjusting valve timing, or deactivation cylinders. This means that ignoring the condition of one's oil isn't just an issue in the long term; allow the oil to break down, and there can be a variety of drivability, economy, and emissions trouble.
Fortunately, all of these problems are easy and inexpensive to avoid. Sure, it's possible to take your vehicle into one of those quick-change places and get the job done for about the same (or even less!) than it takes to do the job at home, but we actually like getting under vehicles for a look around once in a while; you never know what problems you may come across. Find a dealership or company that uses quality parts and one that is reputable, YOU WILL SAVE $$$ IN THE LONG RUN.
The first step to properly performing an oil change is to select quality materials.  Be sure  the brand oil that is being used is the correct weight, and the correct service interval is observed.

We want to be your car or truck doctor !!!!!
PS:  Don't forget we sell tires...just a few tire brands that we carry: Continental, General, Michelin, Yokohoma, Kumho, Nexen.

Auto Repair in my area

Oil change Springfield Pa
Oil change Glen Mills Pa
Google Oil change- Media, Pa
Oil change- Delaware County

Oil change Newtown Square Pa
Oil change Philadelphia
Best value in town- Compare with Jiffy Lube, Meineke, and Qyst
Compare with www.firestone, www.jiffylube, www.tiresplus, www.justtires, www.meineke, www.qyst